Articles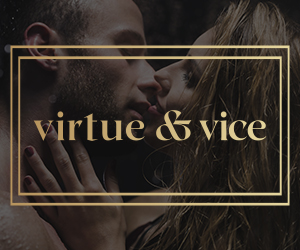 Victoria's lifestyle party scene has always been a veritable hotbed of lust, excitement and amazing people......
Rebecca Daniels | January 25 2023
Virtue & Vice Parties - The RHP Interview
Victoria's lifestyle party scene has always been a veritable hotbed of lust, excitement and amazing people... and it's about to get even better. Virtue & Vice are one of the new generation of party promoters set to debut in the Victoria scene this year. We spoke to founder, Kate to get the lowdown on the brand, their upcoming events, and her vision for lifestyle events in Victoria.

(RHP) What's your background in the lifestyle, how did it all begin for you?
(Kate, Virtue & Vice) I was completely unaccustomed to the lifestyle just five years ago, when I attended my first Saints as a single woman. My best friend had bailed at the last moment, but I was incredibly curious and was determined to go anyway. I went, completely nervous and self conscious, but quickly found that people in this lifestyle are generally welcoming, non judgemental and very easy going.
Since meeting my partner, we have attended events together and grown together in this lifestyle. 
How pivotal have online communities like RHP been in your lifestyle journey?
RHP makes connecting with other likeminded humans easy, a place where you can be assured that you can interact respectfully and safely. It allows people a level of privacy and discretion to express their desires and connect with others. 
I don't know where you would begin finding others who share the same mindset and desires if not for sites like RHP!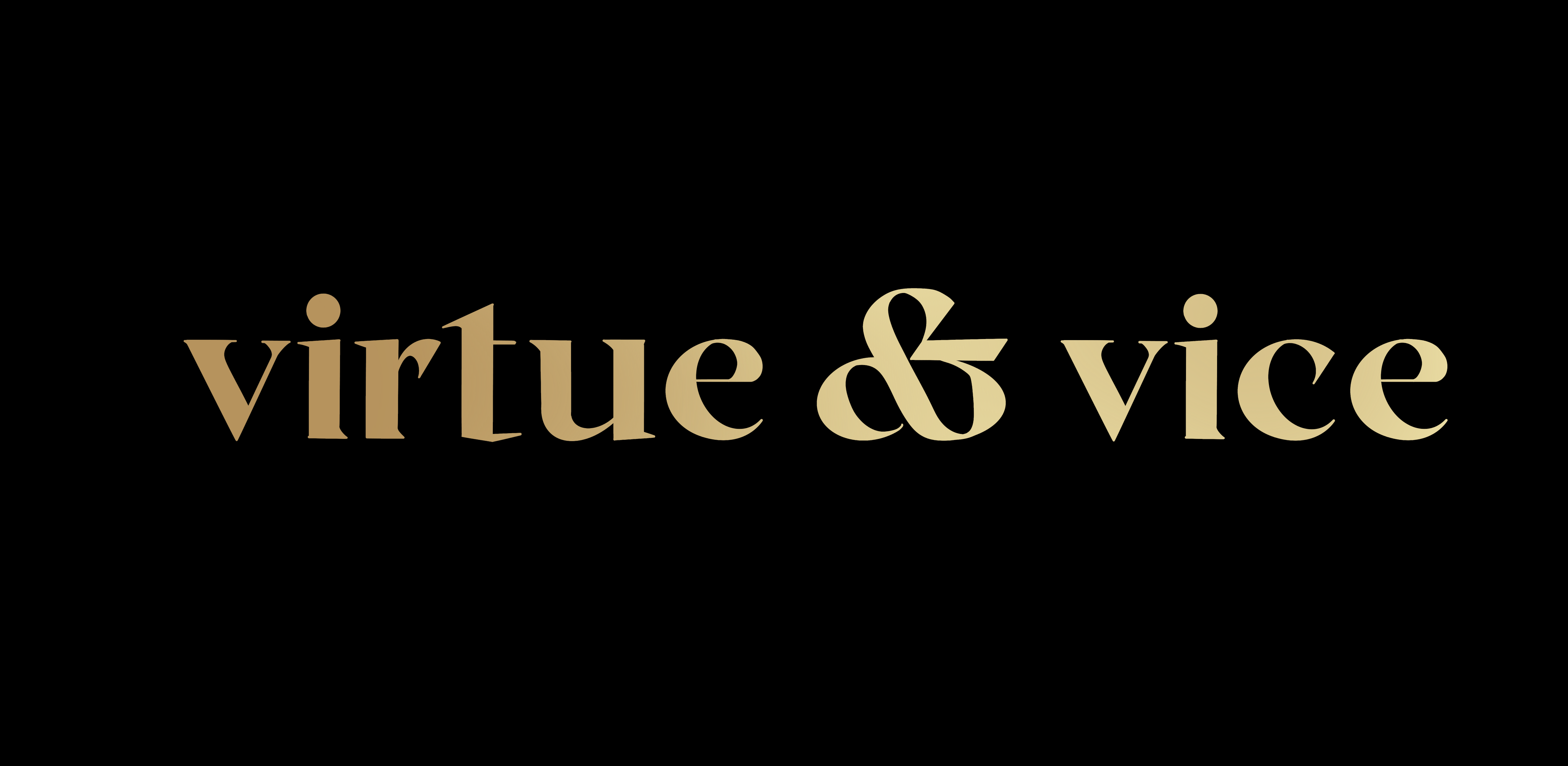 Tell us a little about your experiences with and opinions of lifestyle events.
I was completely surprised as a newbie to the scene to find that events and venues I've attended have had such a relaxed, playful vibe, where people with all levels of experience could attend and feel comfortable. There was no pressure to engage.
I also love that there is a range of events in Melbourne, from simple fetish club nights to SOP parties and everything in between. 
I personally love the larger events, where you can blend into the sea of people, be as anonymous or as obvious as you please. 
We've recently discovered the Between Friends Wine Bar and have had some lovely experiences meeting wonderful people. It will definitely be a regular for us! 
At what point did you realise no one was throwing the kind of events you wanted to see?
After attending several events I realised there was more I wanted from events, particularly as a woman. I wanted to attend larger scale parties where there was all the energy of a big dance party, but where the play areas were more intentional, sexy, and a little bit luxe. Hygiene was also important to me, and I felt that could be improved to increase the comfort of party goers, along with adding genuine privacy for those who wanted it. 
Tell us about Virtue & Vice – what exactly will it be bringing to the Victorian party scene?
We've decided to move away from the model of SOP parties at nightclubs. 'The Boudoir' is being held at a function venue; we're taking over the whole venue and creating multiple spaces for our guests to see and explore. Casually luxe play areas with beautiful soft furnishings, changed regularly to ensure hygiene and comfort. 
We want our event to have something for everyone, and to cater to all levels of experience in this lifestyle. 
You're the head of this new endeavour, do you have a background in events or is this a new experience for you?
This is essentially new to me. I have worked in the events space in terms of coordinating weddings and functions; but nothing like organising an event from start to finish, and certainly nothing in the adult genre! It has been a steep learning curve and I'm taking on all the information and advice people are generous enough to share with me. 
Your first event is just around the corner, tell us all about it.
'The Boudoir' is the culmination of everything we ourselves want in a party. Incredible performers, great music, and a sexy atmosphere in a gorgeous venue with cultivated spaces.  We're partnering with incredible Shibari artist Harley Okami, and kink/tech geniuses 'Sehnsucht' - among others - to make the night unforgettable.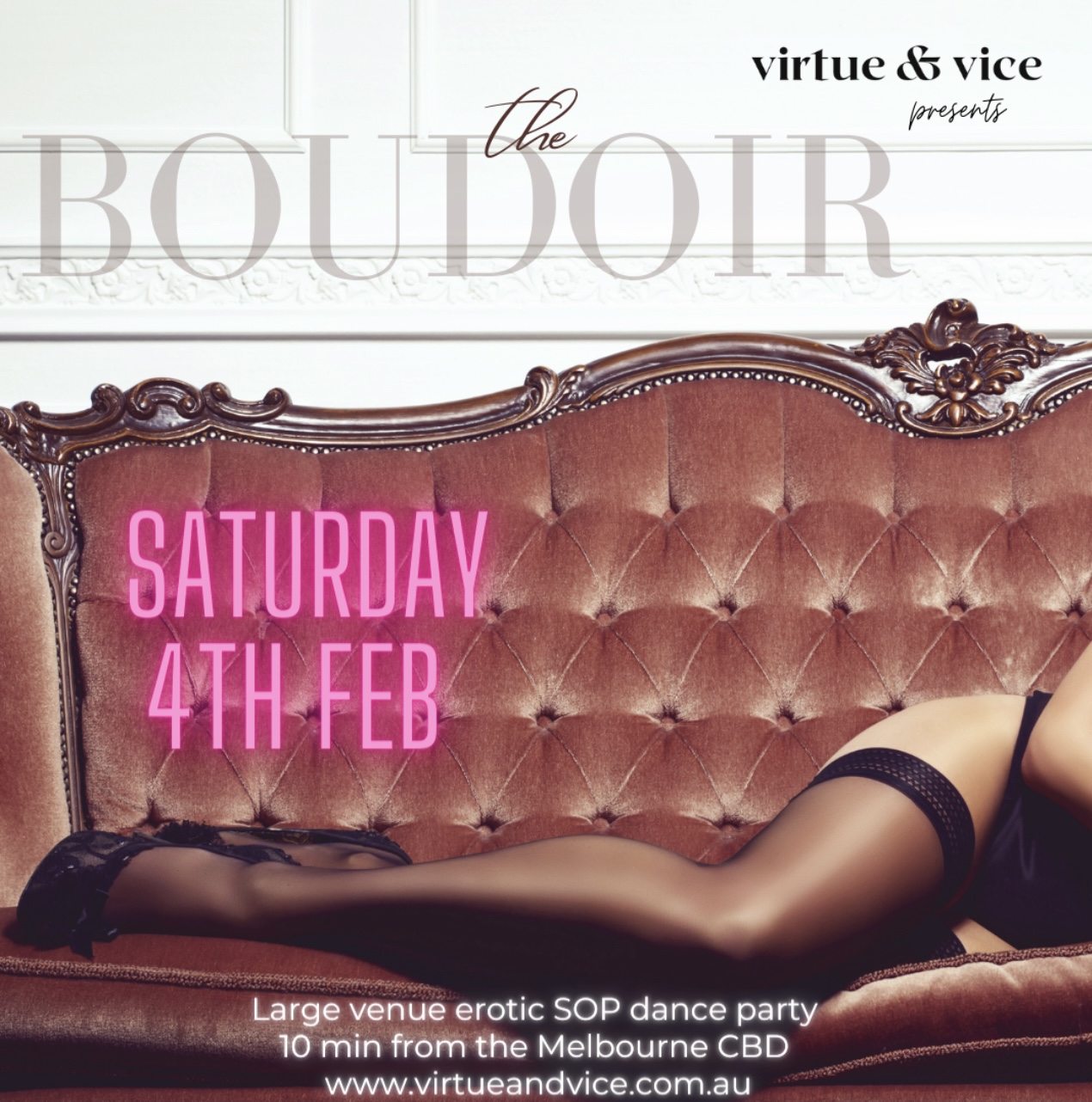 Do you have subsequent events planned? What sort of frequency do you have in mind for the future?
We intend to hold 'the Boudoir' multiple times per year if it is (as we suspect it will be) something that guests love and want to come back for again and again.  Then we hope to branch out into different, exciting events in the future! 



Be sure to check out our Events listing to see all the hottest adult parties and events right around Australia!