Articles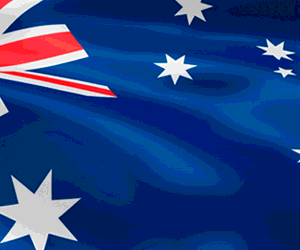 Here it is fans of all things sexy!! The Sexy Australian of the Year for 2021/22.
Rebecca Daniels | January 25 2022
Sexy Australian of the Year 2022 Announced!!!
Here it is fans of all things sexy!! The lit list that brings us together every January… the Sexy Australian of the Year for 2021/22. Whilst the last twelve months have been a bit of a slog for most, we didn't stop being sexy, in fact some of us excelled. This year's honours list includes athletes, entrepreneurs, actors and a litany of sizzling superstars that just drip sex appeal. So strap in and turn on the AC – things are about to get hot!
10 – Cody Simpson
Kicking off this year's list is the oh-so-talented and oh-so-chiselled, Cody Simpson. You might have heard of Cody through his music, or you might have known him from the celeb dating circuit when he was Miley Cyrus' squeeze, or perhaps you knew him as one of our Olympic swim team hopefuls, but however you came across Mr Simpson, you'll know his sexy credentials are legit. Recently the blonde babe adorned the cover of Men's Health magazine, and wow, just wow. Welcome to the list Cody, we hope to see much more of you in the future.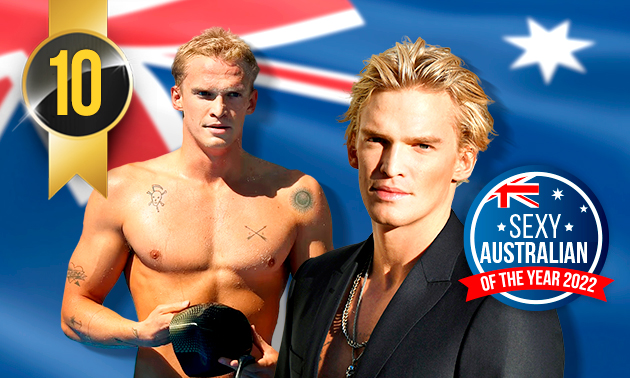 9 – Melanie Perkins
If you look up the term Boss Babe in the dictionary, you'll find an image of Aussie entrepreneurial success story, Melanie Perkins. The founder of graphics software juggernaut, Canva, and mega-hottie, Perkins has been crushing it of late. One of our newest tech billionaires, Perkins recently signed the 'Giving Pledge', promising to donate large swathes of her fortune to charity and philanthropy, so she's super hot and super kind. Australia's richest person under forty makes her Sexy Australia debut this year at number 9.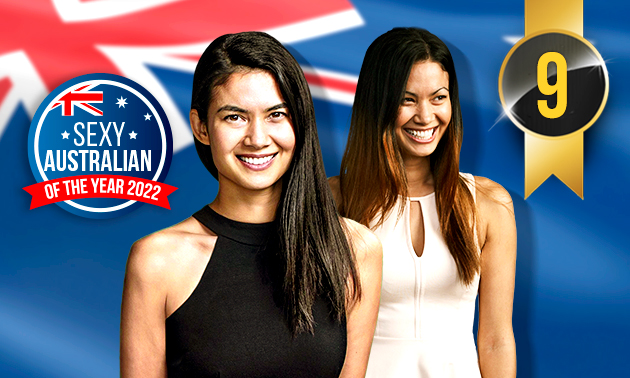 8 – Genesis Owusu
If you follow Aussie music, you can't help but have been across Genesis Owusu's rise to stardom this year; hell, if you've ended up on Barrack Obama's personal playlist, you're doing something very, very right! The Ghanaian/Australian rapper and r&b star has been atop the Aussie music and fashion pile for the last couple of years and looked damn good doing it. Svelte and extremely well built, Owusu makes every designer outfit he dons look seriously sexy and when you add a seriously sultry soundtrack, it's a winning combination.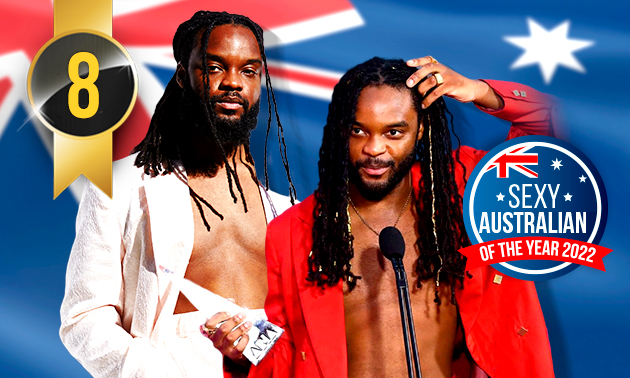 7 – Amy-Jane Brand
For those of you who can't get enough of the classic blonde bombshell type, well this is for you. At number seven, we have one of Australia's sexiest online phenoms, Amy-Jane Brand. The Perth-based influencer shot to fame earlier this year thanks to a little hotel room over-share. Brand shared a post from the room which showed some of her sex toys on the bed in the background, and hey, we've all been there. That said, we all wished we were there with her! A spectacular number seven who's an all-around ten in our books.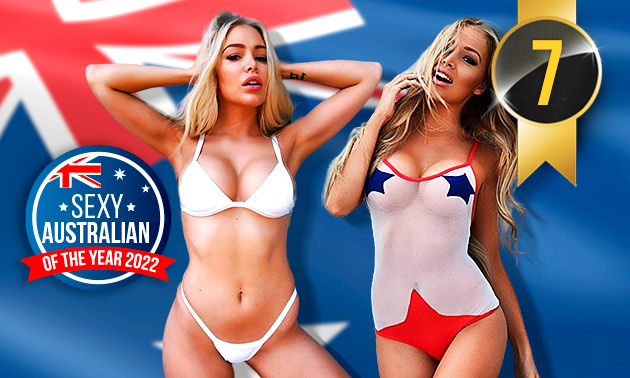 6 – Vanessa Sierra
Bursting onto and out of our screens on Love Island, level eleven stunner, Vanessa Sierra has remained in the public eye since the show aired with a high-profile romance with Aussie tennis bad-boy, Bernard Tomic. Whilst the Tomic train has departed, Sierra's loyal following has not. Her Insta game is strong, and why wouldn't it be – she spent part of this year making fans rich by dropping crypto calls in her stories – what can't this siren do? Welcome to the list, Vanessa.
5 – Adam Demos
Hey, with so many celebs espousing that big D energy in 2021, Aussie heart-throb, Adam Demos out did them all – quite literally. In what was without a doubt the biggest full-frontal moment in recent memory, Demos shot to international stardom in the hit series, Sex/Life, as did err… little Adam. Actually, as all viewers of the show can attest, it's a not-so-little Adam. Actually, it's a bloody massive swinging Adam! But Demos is much more than a big D, he is a fine actor, a great Australian talent and a big, big part of this year's list!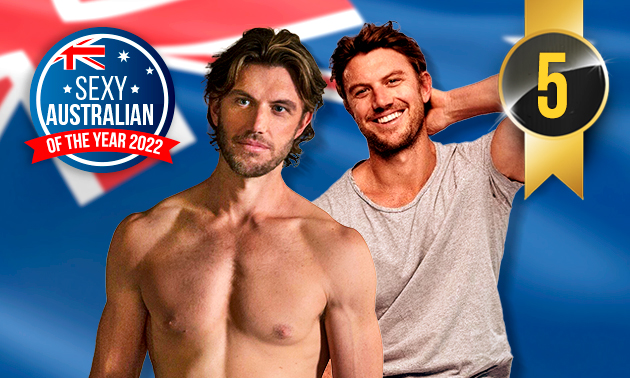 4 – The Rybka Twins
What's better than one Sexy Australian of the year nominee? Two of them, Sam and Teagan Rybka! They really don't come much sexier than these social media sisters of TikTok fame, who currently have 13.8 million followers on TikTok. Known internationally for their hilarious syncing and dancing routines, these stereo stunners are crushing the influencer game and are a very worthy inclusion on this year's honours roll.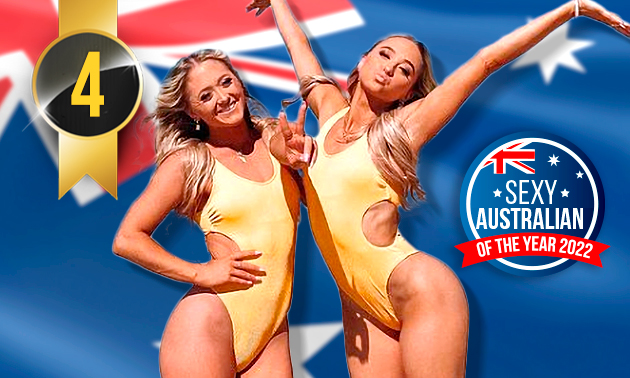 3 – Pat Cummins
Out of the flames emerged a hero, a man gifted with devilish good looks and a rocket for an arm. Making number three on this year's Sexy Australian of the Year list is our new Australian test cricket captain, Pat Cummins. The paceman has stood up for his country and do we love a man who takes control… swoon! Cummins has quietly been rising through the ranks and making our hearts, and other parts tingle in the best possible way. Congrats on making it to the podium, Captain.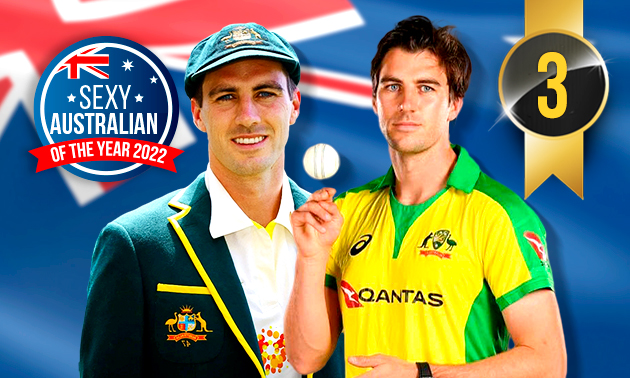 2 – Liz Cambage
At number two, we welcome one of the biggest celebrities in the world – Aussie basketball superstar, and absolute smoke-show, Liz Cambage!b The 203cm stunner has been in the headlines a lot this year. In July, Cambage was forced to withdraw from the Aussie Olympic team due to mental health concerns around entering the games' Covid bubble, but she's bounced back making some big business moves and starting an Onlyfans account that will no doubt do massive numbers. Cambage has been a champion of body positivity for years, previously posing naked for ESPN's Body Issue. Proof that sexy comes in all sizes, Cambage is a deserved number two on this year's list.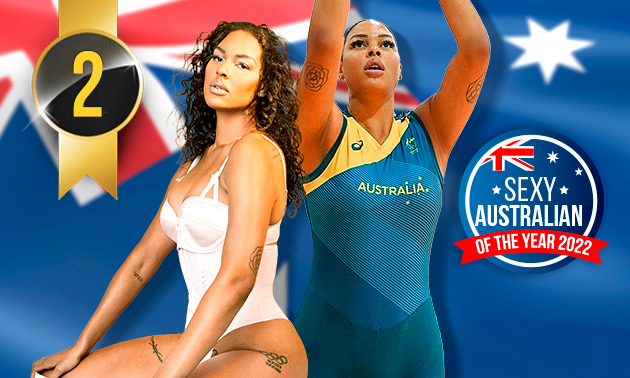 1 – Brooke Blurton
YASSS QUEEEEN! Our 2022 Sexy Australian of the Year is fierce, stunning, inspirational and quite frankly, just bloody lovable – ladies and gentlemen, we give you Brooke Blurton! This year's Bachelorette brought diversity, passion and oodles of sexiness to our screens. Blurton was the shows first Indigenous and openly bisexual woman, and one of the most beloved bachelorettes ever. Whilst she's had a couple of appearances in previous incarnations of the show, this was Brooke's first time as the lead. A proud Noongar-Yamatji woman from WA, Blurton is a strong advocate for mental health and personal development, which is a big part of what got her over the line for this year's gong. We love sexy on the outside, but we also love a sexy spirit on the inside, and Blurton has both in spaaaades.
Congratulations to the Sexy Australian of the Year for 2022 – Brooke Blurton.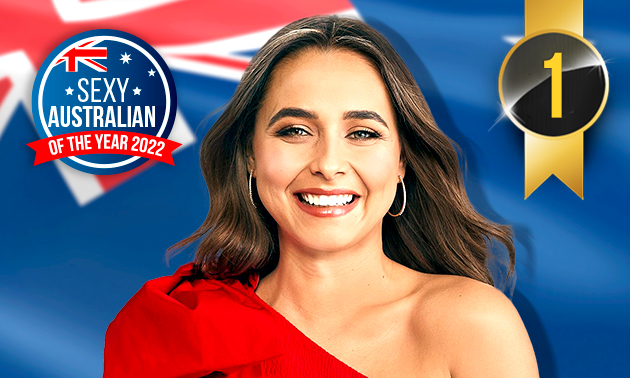 So there ya have it! What do you think about this year's list?
Did we miss anyone?
Post your comment who else should be on this list!