Articles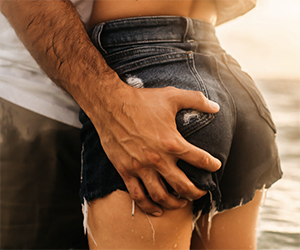 Xcape to the Tropics 2022 – Full Resort Takeover - My Review I wasn't sure how to start writing this article....
RedHotPie Editor | June 15 2023
My Tropical Swingers Holiday!
Xcape to the Tropics 2022 – Full Resort Takeover
I wasn't sure how to start writing this article. There's a part of me that doesn't want to write it at all. There's a part of me that knows that once the secret is out, there will be a fight for the places to attend this event. However, we are a community who share a common interest in all things pleasurable and decadent, and with so few "full takeover" events on our doorstep, I feel morally obliged to share my experience at the Xcape to the Tropics Resort Takeover 2022



My wife and I first saw Xcape to the Tropics advertised via the events page on RHP. Since we didn't have the time or patience to wait to attend an overseas resort or cruise, the opportunity to attend a full resort takeover in Queensland was too good to pass up. We saw that it was being co-hosted by ExclusivelyRHP (Ray and Jackie) and By the Bi (Bradford and Angela). This event was advertised as 6 days and 5 nights in Tropical North QLD with 26 other couples. So, we registered an interest to attend and were fortunate enough to make the list.
In the lead up to the event, we received information from the hosts in relation to the theme nights and excursions which were included as part of the package. We chose the Daintree Rainforest tour (The other option was a snorkeling reef trip). We were put in contact with the resort and a group chat was started so that we could get to know the other attendees prior to arrival.
Due to the distance required for our travel, we arrived a day early at the accommodation and we were not disappointed.
This Resort is a set of apartments located in the CBD of Port Douglas. My immediate concern was the privacy of the venue considering its central location and the fact that we intended to soak as much tropical sun as possible. Upon arrival we were pleasantly surprised that the shared pool area was surrounded by a large fence, vegetation and the complexes' apartments which provided enough privacy to know that outside eyes weren't looking in. Sitting by the pool with a selection of beautifully sexy, partially clothed women soaking up sun is a cherished memory for me.
Every apartment was a spa suite and had a king bed with the open plans you would expect from a tropical resort. There were basic kitchen facilities which allowed for meal preparation which wasn't necessary considering the proximity to the CBD. Bottle shops, Supermarkets and various eat-out options were all within close walking distance. Our room looked like it had been recently renovated and was very comfortable.
The owners were very accommodating and accepting of our lifestyle. Although they were not in the scene, we never felt uncomfortable or judged in any way and they bent over backwards (metaphorically) to make sure we were looked after. The organizers had set aside a playroom next to the pool area which provided a safe and comfortable place to engage with others and also some beautiful viewing at times. This suited the voyeurs and the exhibitionists alike. One of my most vivid memories from this trip is sitting by the pool with my wife on a pool lounge, whilst holding a cold drink and watching sexy people enjoying decadent desires in the playroom. It's one of those surreal life memories that will never fade.
After our arrival and as the other attendees started rolling in, we very quickly realized that it would be a sexy, fun group of people. We had heard from other people we know that Ray and Jackie (Exclusively RHP) were good at pairing up couples to ensure that everyone had the best opportunity to connect with someone, and this was the case. As a group, it took very little time for people to shed their clothes and be lazing around in the pool, talking, flirting, and enjoying a cold drink.
The hosts had organized themes for each day. There were events held poolside and also dinners at other venues in town. Although most of the time we were able to provide our own drinks (which was a big plus for us), the hosts also organized a boutique Gin bar at the venue which was run by a local distillery for two of the nights. We did the Daintree tour whilst another group did the reef snorkel trip. The excursion was a crocodile cruise up the Daintree River followed by a walk and swim in Mossman Gorge. Again, not a sexy memory but nonetheless unforgettable. The biggest downside was the fact that someone had told the tour operators that we were a group of dog trainers, so I spent the time fielding questions from the veteran crocodile boat operator about dog training techniques (of which I know absolutely nothing). This provided a great deal of entertainment for others in the group.
A large portion of the days were spent by (or in) the pool talking, flirting and drinking. Bradford and Angela (By the Bi) exude positive energy which was infectious. Meanwhile Ray and Jackie (Exclusively RHP) were ever attentive to our needs and most days we were greeted with the question "Is everything okay?"
After 6 days and 5 nights of decadent, sexual freedoms, we sadly had to leave our new friends and return to reality. We had so many new stories, memories and possible fractured ribs from the amount of laughing done over the previous few days.
So, if the question is asked, did I enjoy myself?...My answer is, the same day that the email came out advertising Xcape to the Tropics in November 2023, we registered interest and paid.
himplusher - RHP